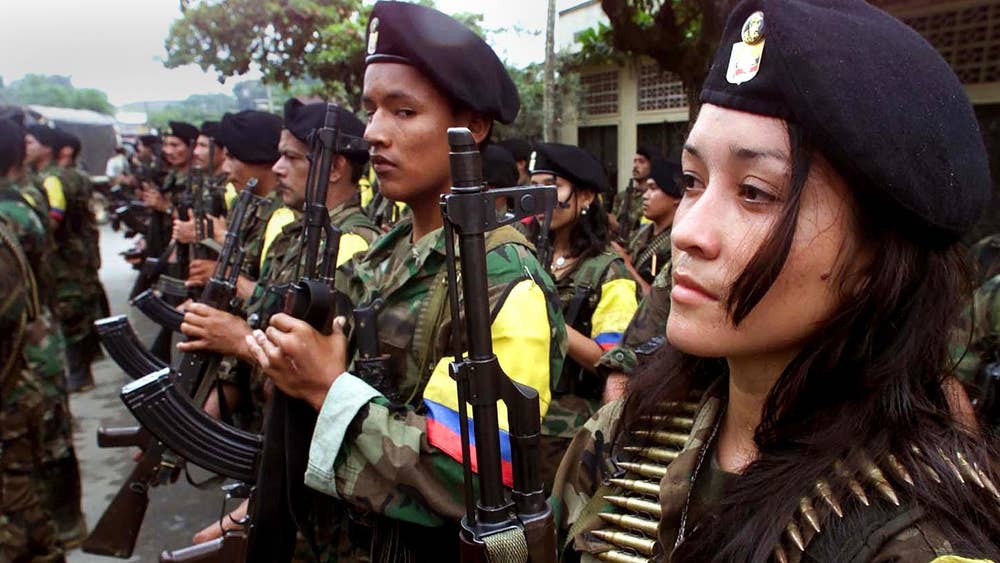 Near the Colombian border in Ecuador, in 2010, I spoke with a former FARC guerrilla who was forcefully relieved of his duties after a military aircraft took one of his legs away. Like the overwhelming majority of Campesinos I have met, and although he was categorised as a 'terrorist' by some governments, I was received by the ex-guerrilla fighter with humility and kindness. And despite that the revolutionary' had his leg blown away, almost certainly by US-made bombs, this man had not become the kind of 'terrorist' usually portrayed in the media – psychotic and driven by hatred, especially, they say, of 'gringos' like me.
The young FARC militant had fled to Ecuador to escape a private 'security' force, sponsored by landowners, which is not known for killing its left-wing peasant enemies quickly or quietly. Even after the FARC militant had paid the permanent and gruesome price of losing a limb to a night-time bombing in the jungle, instead of surrender to benefit from a government programme that rewards guerrillas financially who disband and collaborate, he continued to choose poverty and insecurity while doing what he could to defend the FARC as an amputee in civilian communities.
I found out in 2014 that three of my closest friends from Colombia had been killed. We spoke for the last time in January 2013 on Skype, and I did not learn of their violent end by military units until later in October. I spent around 18 days with them on a farm in the countryside of Cauca province – conversing about their personal histories with the FARC, and about the political situation in Colombia. It was July of 2010, shortly after the eight-year presidential leadership of Alvaro Uribe, a right-wing militarist welcomed by Colombia's 'narco-bourgeoisie', and who predictably, has not supported the 2016 peace agreement. The political 'establishment' and economic elites tend to believe that FARC and ELN should be treated as a 'terrorist threat' as opposed to social forces organically rooted in rural working-class communities spread throughout Colombia.
Although we have been told many terrible stories about insurgents in Colombia, I was not able to identify a single strain of fanatism, or an ideological mindset, in these FARC revolutionaries, which included, at the time of death, a 24-year-old mother. Aside from active work with FARC, they were employed as labourers, had stable families and friendships, and were no more stubborn than your average conservative; they seemed to be deeply concerned about the state and direction of their country.
While it is always difficult to pinpoint individual motivations, it was clearly not drugs or money that motivated these revolutionaries, including one who already escaped an aeroplane bombing, but not without first losing a thumb and having his stomach and back covered with shrapnel. Their daily examples contrast with the thoughts of 'greed theorists' who conclude that FARC members are drug traffickers or bandits exploiting political ideology for their personal ambitions.
Instead, the real crime of the FARC insurgents I met was to correspond their feelings of indignation, into the deeds of political practices. And through that action, they sacrificed everything, not merely their lives, but also their security while they still had the chance to live. So, it became obvious to me that such guerrillas should not be described as drug-traffickers or bandits part of an organisation that gave up or lost its political identity decades ago.
Note: Names of those described above have been hidden to protect friends and family members.